JOLANTA BERGA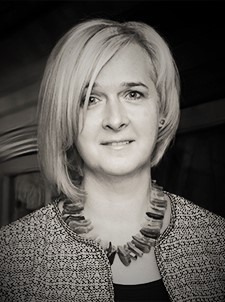 I quite often thought about how nice it would be if I could turn the wheel of time 100 years ago for at least half a day, so that, I could intertwine among people, I could leisurely walk the streets of Aizpute, looking at small booths and craftsmen's workshops, seeing with my own eyes, hearing with my ears, smelling with my nose and feeling Aizpute with the heart as it was at the time when a small train ran back and forth to Liepaja, sparks of the horseshoe on the old town cobblestone, and, the merchants boasting their goods to the ladies, trying to excel each other in eloquence. When I once mentioned it to the local photographer Varis Sants, he joked that he had already done it, with the help of old Aizpute postcards.
This gave rise to the idea of creating a walk through ancient and modern Aizpute.
In 2014, this walk to "Aizpute affected" came to the book "Aizpute. Past and Present" format. Now-2 years later - a much larger virtual version of this walk has been created, which is submitted for your evaluation.
Thanks to the State Culture Capital Fund, which provided funding for the implementation of the idea.
My heart felt thanks to three gentlemen - Ivars Silārs, Varis Santas and Mārtiņš Uztics for the work, energy and especially special attitude towards the creation of this virtual walk. Thank you for believing and, each doing your work in good faith, helping to make this idea a reality.